Relatively hard climbs mostly below 10% average parts
1. Finistrat – Tudons
A nice long climb where you can really get into your rhythm, watch out before you arrive at this climb, you have already had some tough climbs. With almost 17km it is wise not to start too fast.
You can ride via Benidorm or la nucia for shorter route + -115km, but it is more fun to ride allong Callosa and Polop towards Finistrat +-130km.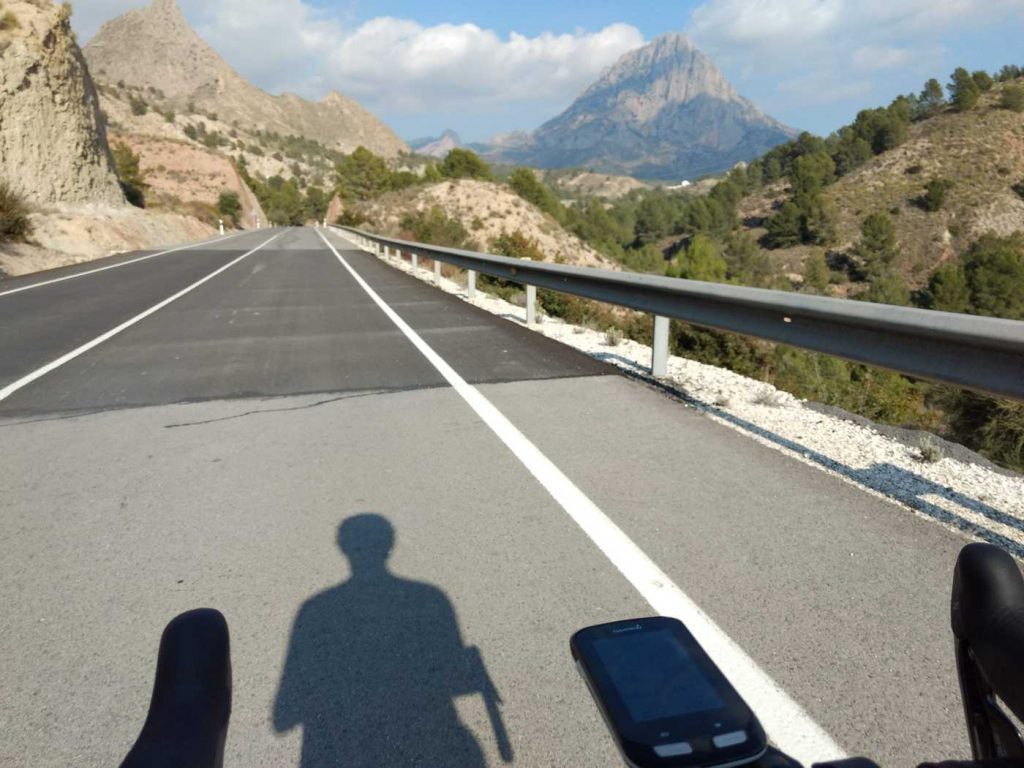 2. Pego – Vall de Ebo
A very popular climb also by the Pro's, its a relatively long climb with some more percentage changes giving room to take some breath while enjoying the amazing scenery of mountain tops and the Mediterranean sea. The flat lands around Pego make this climb perfect for combining flat and a climbing training sessions.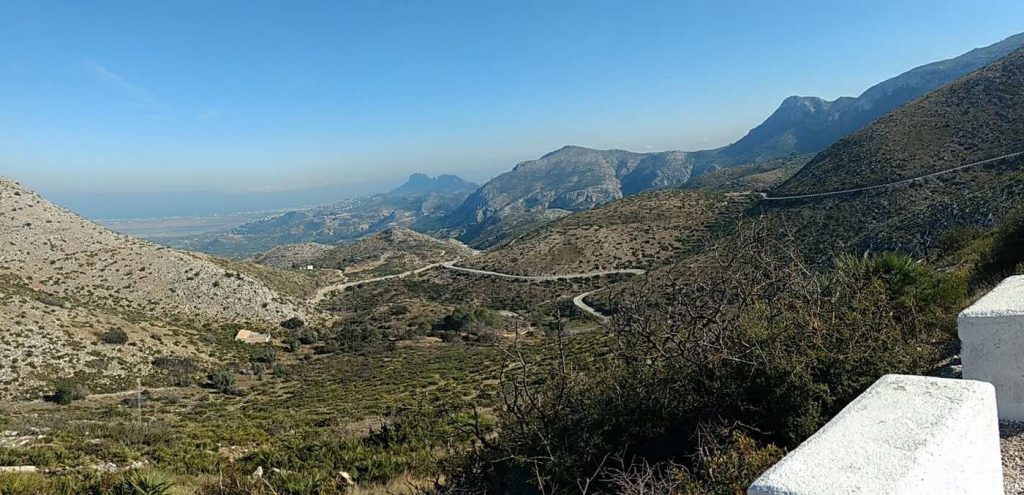 3. Bollua – Tarbena
The backside of Coll de Rates, this road is just breath taking. Its lengt and choppy gradient makes it a pretty hard climb. The view is just ridiculous, on the left you can see the Aitaina Mountians, Puig Campana (Vulcano shaped), On the Right the Sharped peaked Bernia mountain range. And in front the Coll de Rates and Carrascal.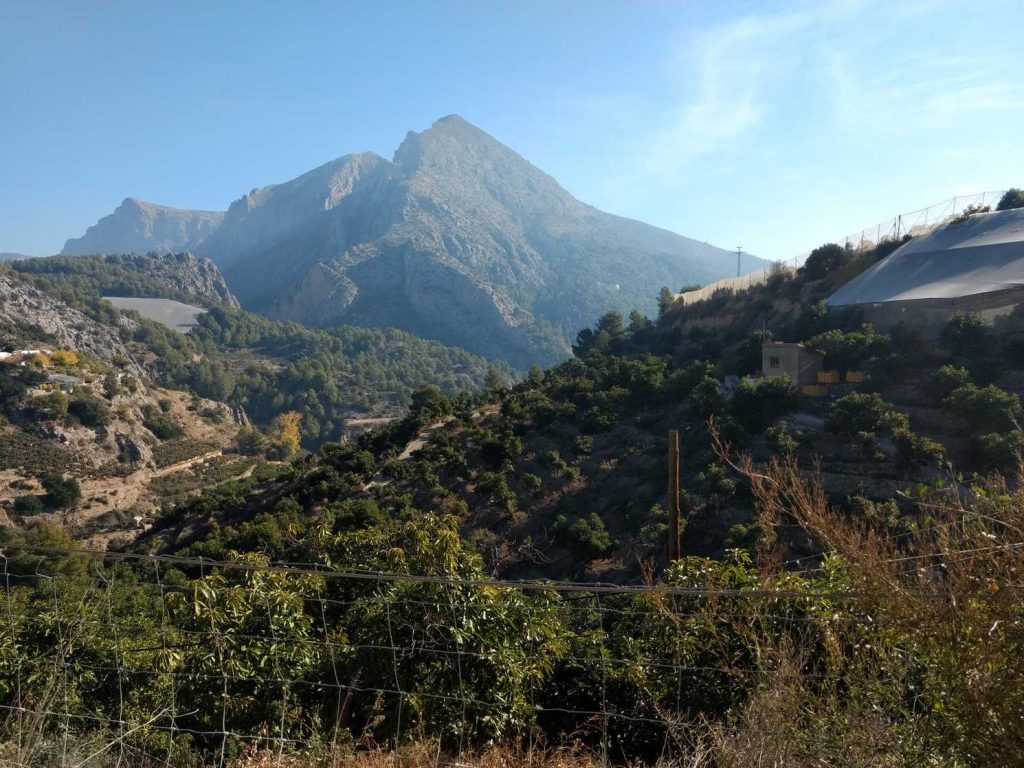 3.1 Summit Tarbena
After the Tarbena the Road goed up again heading towards Castell de Castells. This road is rolling after the pass into highlands with mind blowing views. In wintertime this point loses its advantage of warm Sea air. Making a sudden drop in temperature immediate noticeable. Be prepared on Some day when descending into Castell de Castells.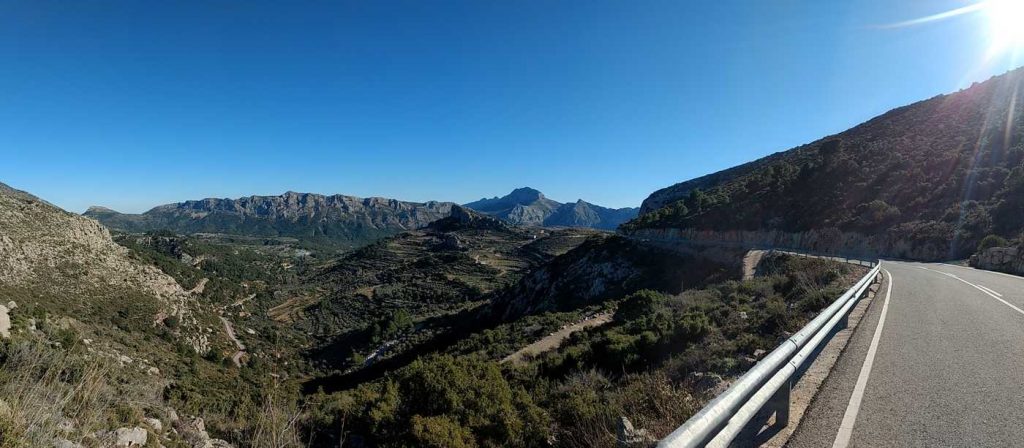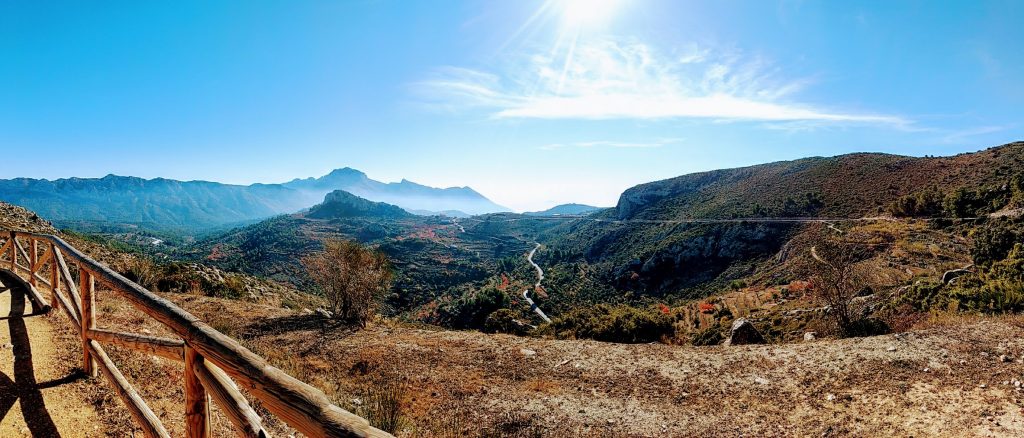 4. Callosa – guadalest – summit
Really nice climb passing the ancient mountain village Guadalest from this route it is possible to go further into the backlands heading toward Confrides or as this climb heading back to La Nucia with a extremely fast descent. Also its possible to make a nice lap around the stunning azure blue water lake just below Guadalest.