Relatively hard climbs mostly below 10% parts
5. Benissa Bernia
Very long climb its opens really sluggish, with percentages of on 2% but at the end your legs need to be fresh or its going to be painful with some sharp ramps you will quickly awaken. On the Left side the Sierra Olta and Bernia give the scenery.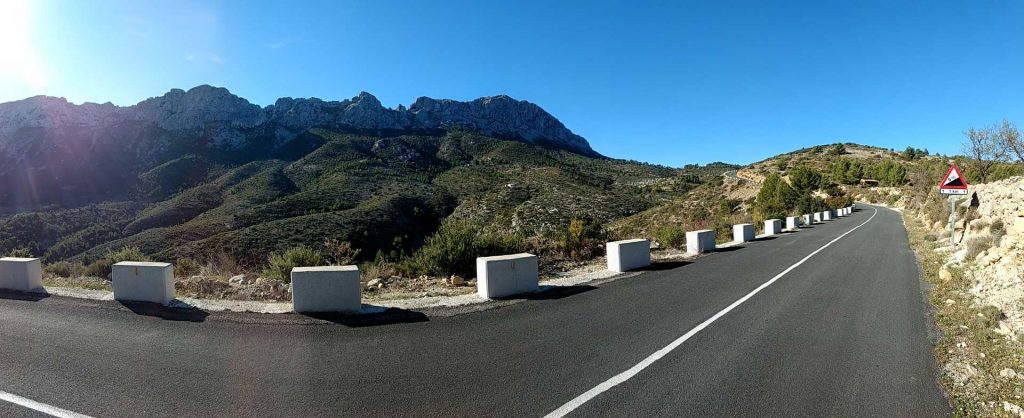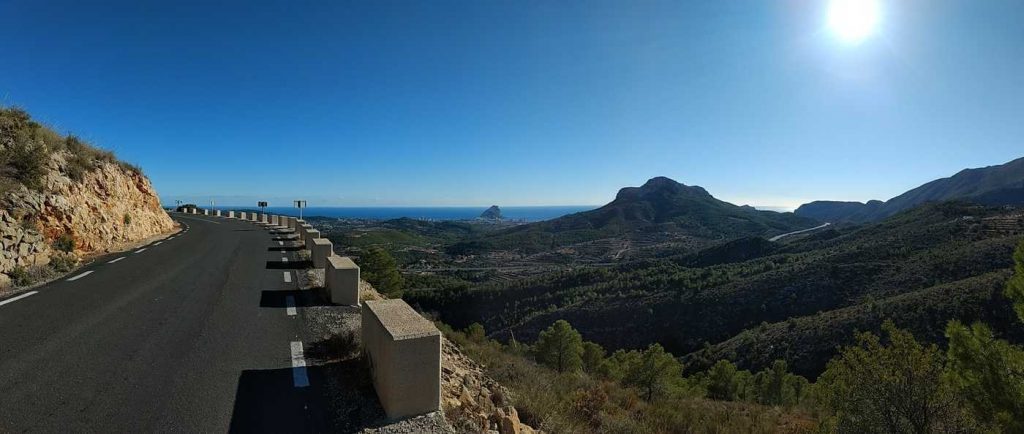 6. Cumbre del Sol North side
The easiest of the 3 variants, this starts on the north side of the Cumbre del Sol. With a descent in the middle of the climb you can catch your breath for the steepest part of the climb of 16% the average is despite the descent still at 7.1%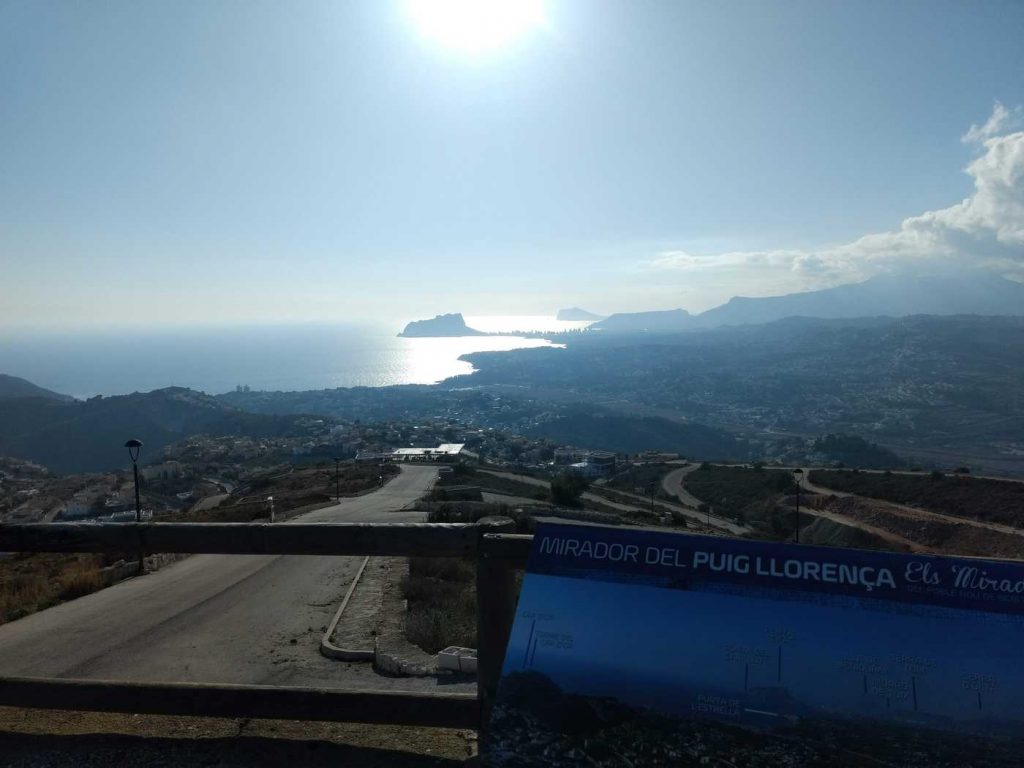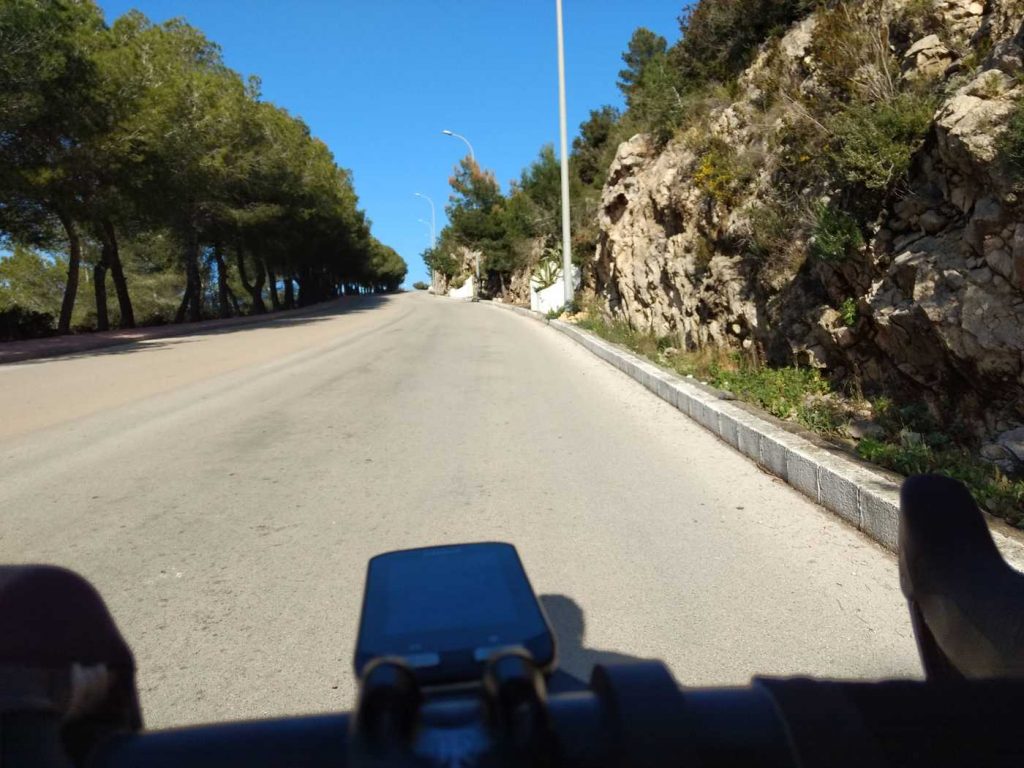 7. Calpe Pedramala (Fustera)
A Great road for exiting Calpe Quickly into the back lands, also for entering Calpe with an awesome view over Calpe city.